Jul, 2022 back to Sep, 2010: (nothing)
Aug, 2010
I've uploaded pictures of my summer abroad.
Between my take-off from Montreal and my return four and a half months later, I took 4,675 pictures. Fear not, though: I've only published 50 in this album.
I'm going home.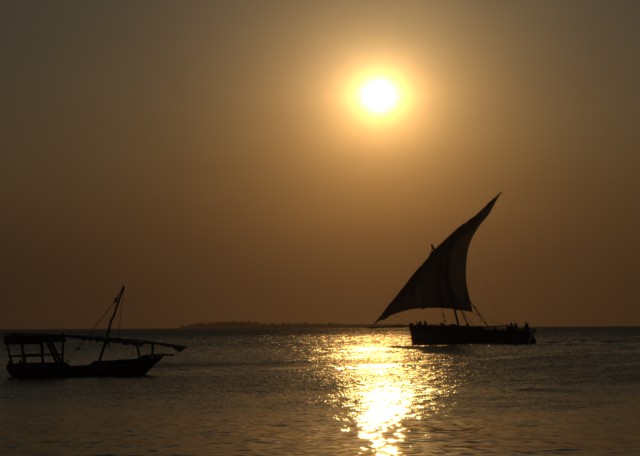 Flying away makes me examine my experiences. I reflect and reflect until I worry the mirrors inside me will shatter from over-thought.
To the countless greens of Rwanda, the dusty infinities of Tanzania, the blissful bananas of Uganda, the recently-peaceful politics of Kenya, the picture-perfect beaches of Zanzibar and the friends and strangers who unify and diversify the land with all with your culture, beauty and warmth: kwa heri.
Stand in the middle of one downtown Mombasa street and look north at the rickshaw distributing black fumes. Close your left eye, and your right will treat you to neat piles of sharp-red tomatoes on the sidewalk, hawked by friendly vendors.
But the smell of fresh vegetables won't make it to your nose. Open your left eye to see why: mounds of garbage 800,000 people high leak dark juices that seep down the street, fly through the air and buffet into both nostrils.
Cross the petrol-scented bridge from the city core to Kenya's mainland, head east past the mosaic of market scents and walk along the golf-course road, lined with grassicured lawns. Stop and lift your nose: even this far, a ten-minute walk from the beach, you'll smell the salt and breeze of the Indian ocean.
I didn't expect that smell. In Dar es Salaam, ocean breeze mutates to stagnant smog before even hitting land. But here in Mombasa, it's as though the wind has been showering since it left India and it'll be damned if it's going to let a few hundred metres' worth of kite surfers and holiday resorts mess up its hair.