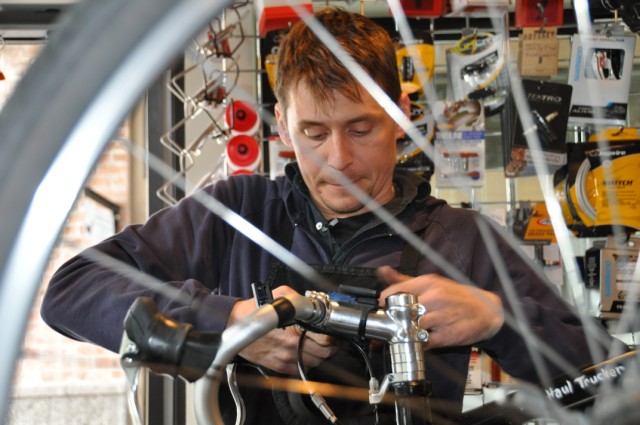 My bicycle is a Surly Long Haul Trucker. Edward at Ride Bicycles in Seattle taped the handlebar grips at the very beginning of my journey.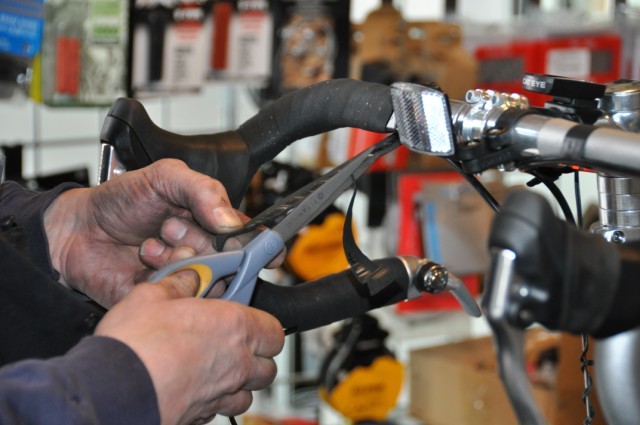 This bicycle is my only companion, so Edward made sure it's perfect. (I later added a handlebar bag, making it even more perfect.)
Goals abound. People from faraway lands ask me about Canada as I roam the world. I want to shed my ums and ahs and learn about my home. Plus, this trip gives me some time to myself all while introducing me to wonderful people.
You can help. The two supplies I require most are food and inspiration. Since you probably can't feed me, please inspire me. I'm raising money for Médecins Sans Frontières (MSF, or in English, Doctors Without Borders). You've likely heard of it: it's an organization that saves lives amidst chaos by providing treatments, necessities and vaccines.
Why MSF? Some donors scoff at large charities, thinking a small donation doesn't make much difference. Actually, the reality is the opposite. MSF is structured to save lives without prejudice; if you, the donor, try to specialize your gift (and stipulate that your donation must, say, build houses for earthquake survivors) then you're essentially micro-managing. MSF is likely to have a better idea what help is needed and how to best deliver it, making your life-saving donation as effective as possible.
Trust these people. They're great.
I've added a "donate" link to the map accompanying each new blog post about my adventures. I'll finish this post with another.
Please donate to MSF. Your donation gives me the energy to continue. It also makes the world a better place.