Quebec is the only province I've seen so far with road signs for bicycle lanes. The signs and lanes make up a huge network, called the Route Verte. Signposts led me from Hawkesbury, Ontario to Edmunston, New Brunswick.
Montreal is the best part of all. It's replete with rent-a-bike stands holding dozens of new-age bicycles, called Bixi bicycles. Detach one whenever you need it, ride it wherever you like and drop it off near your destination, all for $5 a day. It's far cheaper if you pay $78 for the entire year, or even $19 if you already bought a yearly bus pass.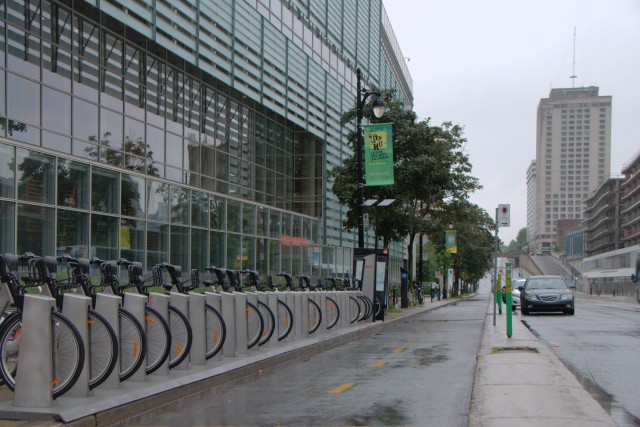 There are hundreds of Bixi stands in Montreal.
Five years ago, pre-Bixi, Montreal was an adequate cycling city with modest lanes. Now there are lanes every few blocks and Montreal drivers are careful around cyclists.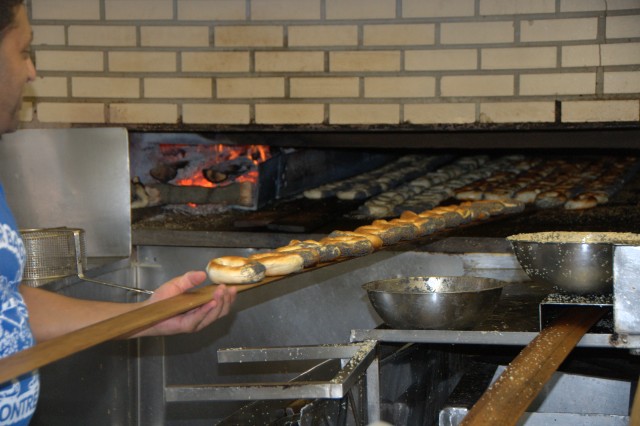 Montreal is also famous for its bagels. I've seen St. Viateur Bagels bagels on sale in New Brunswick and New York.
Two of Quebec's major bicycle routes follow the St. Lawrence River toward the Atlantic Ocean. I took both, crossing by ferry at Quebec City.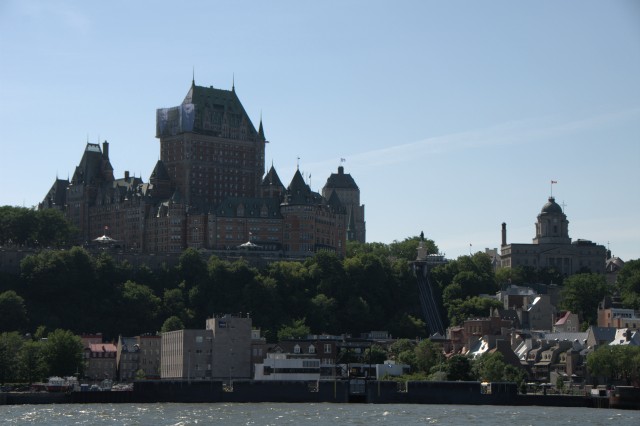 Chateau Frontenac sits over the river in Quebec City. Quebec is Canada's first city, founded by the French where high banks would deter attacks. Today those same hills make for furious exercise.
These routes are usually wide shoulders on service roads. They do stray from the main road sometimes to introduce cyclists to river vistas, farm towns and the occasional monster climb up a steep St. Lawrence bank.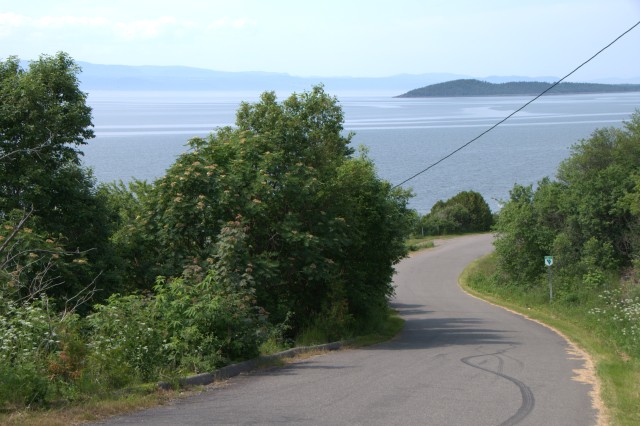 The Route Verte takes a detour towards a tourist village on the river.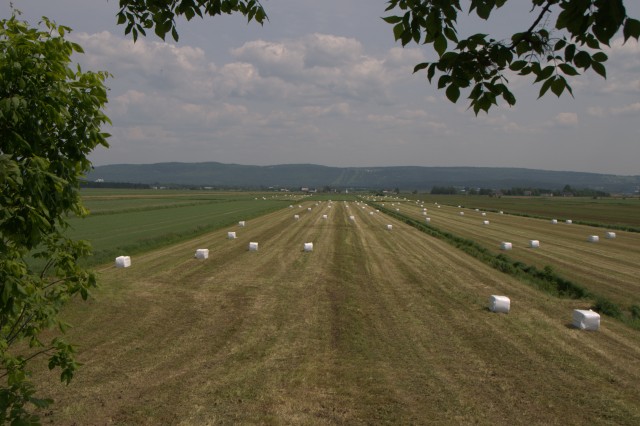 The French settled Quebec in strips so each farmer could access the road and river. It's easy to tell a land's history from an airplane: English Canada has square lots and French Canada has rectangular ones.
The final bicycle route, southeast of Riviere-du-Loup, is actually part of the Trans-Canada Trail, made for walking and cycling. The hard-packed gravel is great for sunny days, and free campsites await every few dozen kilometres. I didn't trust my road bike to make it through in the rain, so I reverted to the Trans-Canada Highway on my final day. The enormous shoulder led me safely to New Brunswick.
I saw dozens of long-distance cyclists in Quebec. And no wonder: this is the perfect place to go for a ride.